Debit Cards – The Easy Way to Stay Debt Free!
This article was written for educational purposes only and does not constitute financial, legal or tax advice. For customized tax advice, please reach out to Katherine Varraveto, CPA, or consult your own CPA.
With student loans and other debt piling up, reducing your debt can seem like a difficult and overwhelming undertaking.
One way to get a handle on your finances is to avoid accumulating more debt. Using a debit card for your everyday purchases is an excellent way to do this. 
What is a debit card?
A debit card is a physical card that is issued to checking account holders to access funds in their account.
It links to your bank account and allows you to draw money directly on your account every time you use it to make a purchase. You might be surprised to learn that a debit card essentially provides account holders with a simpler, alternative form of payment to handwriting a personal check. 
FUN FACT: According to pocketsense.com, the first debit card was issued in 1978. 
How do you use a debit card?
Using a Debit Card as a Check Card
Now that you understand what a debit card is, let's talk about how a debit card works. The first step in obtaining a debit card is to open a checking account.
It is important that you choose to open a checking account vs. a savings account as savings accounts do not allow for debit card usage.
Once the checking account is open, you may request a debit card and the bank will issue your new debit card, most likely free of charge.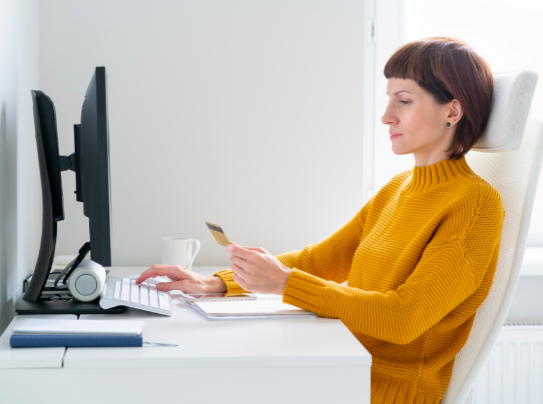 The second step is to activate your debit card with your bank and select your PIN. A PIN, or Personal Identification Number, is usually a four-digit, numerical code that is entered at the time of purchase when you use your debit card. The PIN provides security for your debit card transactions. 
Only you, the cardholder, should have access to your PIN, thereby preventing others from using your card if it is lost or stolen. In some cases, you can choose to run the debit card as a credit transaction, and you can get by providing only a signature, no PIN.
Additionally, if you are using your debit card to make online purchases vs. in-store purchases, you will enter the three-digit security code printed on the back of the card instead of the pre-selected PIN.  
The third step is to enjoy using your debit card. When you use your debit card, you initiate transactions that go straight to your bank statement.
You should review your bank statements each month to confirm your debit card transactions and be aware of your account balance. It is hassle free!
Using a Debit Card as an ATM Card
Once you have your debit card, you can also use it as an ATM card to conveniently withdraw cash from your bank account.
When you are traveling, your bank is closed, or when you merely need some quick cash, using a debit card at the ATM provides an easy solution. You pull up to the ATM, insert your debit card, securely enter your PIN and withdraw your desired amount of cash. Easy peasy!
Note, however, that you will want to be cautious of bank fees when using ATMs since not all ATMs will handle your cash withdrawal using your debit card in the same way. There are also limits to the amount of cash that you can withdraw in a single transaction.
Another option to get cash from your debit cards is through selecting the "cash back" option when you make an in-person debit card purchase.
When you select the "cash back" option while paying for your store purchase, the store will provide you cash from your bank account in the same transaction as your store purchase. Many stores offer this convenient option for quick cash, so you do not have to make a separate trip to visit an ATM. 
Using a Debit Card as a Gift Card
But wait, there is more! Technically the gift cards that you receive to your favorite restaurants and stores function similarly to your standard debit bank card.
When you use them to make a purchase, the cost of your purchase automatically reduces the balance of money loaded into your gift card.
The prepaid Visa cash card is not connected to a checking account, but rather to a limited prepaid balance stored with the gift card vendor.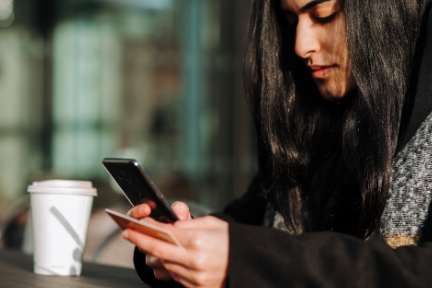 FUN FACT: The IRS used prepaid cards to distribute some of the recent stimulus payments as part of the coronavirus relief efforts. 
What is the difference between a debit card and a credit card?
Debit cards and credit cards often get confused for one another, but the two are different and have distinct advantages and disadvantages.
Debit Card Purchase = No Debt, No Bill
When it comes to reducing debt, debit cards are the way to go.
Debit card purchases are limited to the amount of money in your checking account. The money comes directly out of your account upon purchase, or shortly thereafter, so the transactions do not create any debt.
Since there is no debt, you fortunately have no bill to manage and pay later either. 
Credit Card Purchase = Debt, Monthly Bills
Credit cards provide  credit and expand your spending capability sometimes beyond your checking account balance.
While credit card purchases have the potential to help build credit if you pay the card balance or amounts due on time  (an excellent plus!), they also create debt. Each purchase on a credit card is the equivalent of an "I owe you" to the bank that issued the credit card. 
With credit card purchases, the bank has essentially paid for your purchases up front. Based on your contract with your bank, you have agreed to pay the amounts back by a specified date, your credit card monthly bill due date. Otherwise, the bank will charge interest and late payment fees. 
As you can see, credit cards can be an option when you need to make purchases in amounts that exceed your checking account balance.
Credit card usage becomes risky, however, when cardholders are unable to pay credit card bills as they come due. Charging purchases to credit cards in amounts more than you can repay will create a vicious cycle of debt.
You will be forced to pay interest and fees on top of previously unpaid interest and fees as well as your original bill balances. 
Debit Card Purchase = Straightforward Transaction
A debit card transaction is straightforward, and there is most often no additional fees required. 
Credit Card Purchase = Special Perks, Annual Fees
While debit card purchases are generally quite simple, credit cards often have many perks associated with each transaction.
For example, many credit cards offer cash back on a percentage of purchases made or rewards programs including various discounts and shopping bonuses. 
At first blush, credit card rewards programs often appear very enticing, however, many banks also charge annual fees for the privilege of using the credit card.
When deciding whether to obtain and use a credit card, it is important that you carefully weigh the specific combination of perks and annual fees that the credit card offers. 
When choosing between using a debit card vs. credit card for your purchase, you will want to weigh the benefits and disadvantages discussed above  and consider your ability to avoid interest and late fees on credit card debt.
Generally, debit cards are much simpler to use. Let us discover how you can apply today to get a debit card.  
How do I claim Spiral's debit card offer?
Spiral banking¹ service offers no-fee² bank accounts provided by nbkc bank, Member FDIC. You can open a bank account using Spiral's mobile banking app and gain access to your account balances from anywhere.
You will first need to provide some basic personal information, including your name, Social Security number, government-issued  identification card and proof of residential address, in order to confirm your identity. Then you may apply away! 
Once you successfully open a Spiral account¹ and request a debit card, you will gain access to your Spiral debit card.
Your Spiral debit card provides a no-hassle way to make daily purchases for groceries, restaurant bills and clothing without impacting your debt status. Your Spiral debit card also offers a handy lock/unlock feature in case you misplace it and find it later.
What's unique about Spiral is that you can have so much more than a debit card with a Spiral account.
Your Spiral account also enables you to effortlessly support the causes you care most about.
This includes the ability to give effortlessly to 1 million+ charities³ through the Spiral app, and to get your donations matched dollar-for-dollar, up to $150 per year⁴. Make your giving go further!
Key Takeaways
Debit cards function as check and ATM cards. They also take the form of prepaid store and Visa gift cards. 
Debit card transactions create no debt, generate no bills and are generally simple and straightforward. 
Credit card transactions create debt and generate monthly bills. They also often charge annual fees and present opportunities to participate in rewards programs. 
You can conveniently apply online for a no-fee Spiral debit card. 
Who is Spiral?
Spiral is a new ethical banking¹ service that enables customers to use a simple mobile application to effortlessly support the causes they care about.
Spiral's unique commitment to charitable giving distinguishes it even further from other online financial service companies. 
Spiral customers receive donation matches up to $150 a year⁴ to eligible charities when certain requirements are met. We like to call it "banking that gives." We help you manage your finances and live a better life while you help the world. 
Interested in learning more about Spiral's charitable partners? Please check out one of our treasured causes, Backpacks for Life, which provides unique and personalized support to veterans one backpack at a time.