Join our team!
Working at Spiral
At Spiral we are passionately innovating a new world where banking and giving are simple, impactful, and accessible to all.
About the Spiral team
Founded by serial entrepreneurs, our team and investor base have extensive experience building successful FinTech companies and leading some of the world's largest financial institutions and tech companies, including Morgan Stanley, Thomson Reuters, the New York Stock Exchange, Aspiration, Microsoft, and GrubHub.
Our culture
We believe we are stronger together and so internally lead a collaborative approach that promotes and embraces diversity of our team and multiple viewpoints.
We are very driven and fast moving. We also promote fun as a key ingredient in our journey together to bring more creativity and enjoyment to our day to day activities.
Finally, we keep things simple and ethical - we are honest, transparent and act with integrity towards our employees as well as our customers.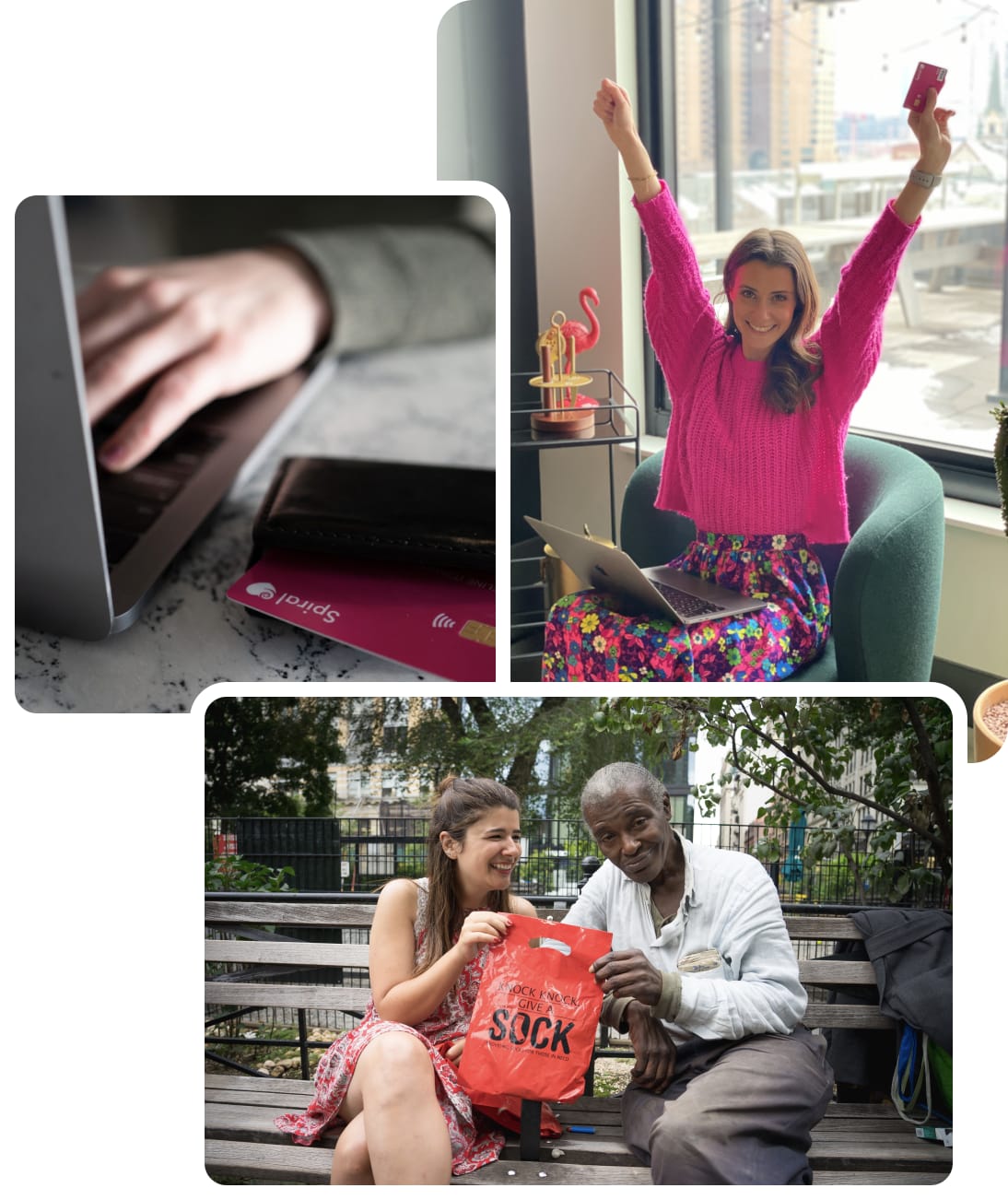 We care deeply about our employees and reward them with a top-notch benefits package
Fully paid health insurance for you and your family
(Vision • Dental • HSA • Long-Term and Short-Term Disability Insurance)
Fully Remote Working
401k
Parental Leave
Contact us today. Send us an email and attach your resume. We will get back to you in no time.